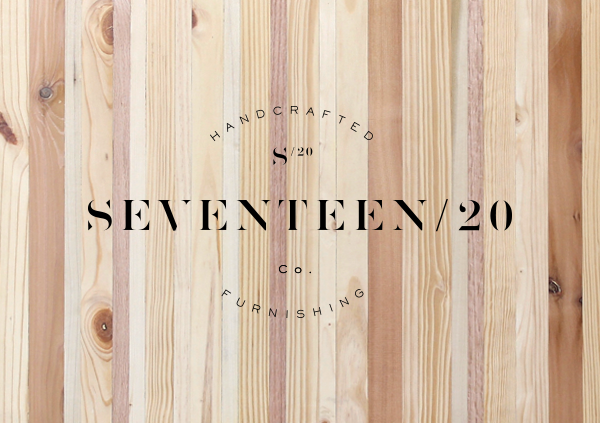 With a focus on modern handcrafted industrial furniture, I set out to craft a website re-design and an all new e•commerce interface for this custom furniture company.
 


Brief
Seventeen / 20 is in the business of beauty... Jon Bucklew and his team understand that being successful is about organization, high quality service, and most importantly, a great product. I believe the best way to showcase this was placing emphasis on the furniture without design getting in the way. Assets from the in-house photoshoot, custom logo design, streamlined webfonts, and finally a sparse use of design elements was used to bring beauty to the carefully connected ecommerce and marketing back-end. 
 
Strategy


A minimalistic brand was already developed by an outsourced design house which took a backseat to the imagery, ensuring the beautiful furniture always remained in the spotlight. The new website has been heavily customized to enable online ordering with simplicity and ease, all built on top of a content management system (CMS) allowing the client to edit products and imagery at anytime. 


Out of the box, our eCommerce system did not support certain functions that we require to operate, therefore, we decided to hand code the solutions. While only selling 11 products, each product has between 12 and 288 variants. 

Custom written, dynamic .liquid code to enable the following: 
• automatic wholesale pricing for registered users with the a special tag
• add a 4th variant category to extend product variant options past the 100 limit
• show product is on SALE if price is discounted and specially tagged

Unique design features:
• multi-step navigation
• custom simple liquid layout for forms
• mailChimp integration for easy email marketing
The site launched in April 2014 with the systems running flawlessly. S/20 has already expanded their offerings with another product (Bento Stool) which saved hours of time in contrast to the previous system. The real power is being experienced by the clients themselves who can now log in to check their order status and to manually update their own information. They will also receive automatic notifications when an order is approved, processed, and shipped.